PERFORM is a European training network that prepares the next generation of managers for digital retail.
This network consists of various European universities, research institutes as well as retail companies and offers a structured and interdisciplinary PhD program.
The goal is to successfully implement digitalization in retail to create an improved customer experience.
In a nutshell
What?
The PERFORM network focuses on an interdisciplinary approach to the digitalization of retail.
How?
The network identifies solutions for various key factors that add value for customers in brick-and-mortar or online retail. This includes adopting and sustaining digital business models and using information technology to support operations and integrate new technologies. It also includes constantly reviewing operations and thus introducing new processes, services, logistics and pricing mechanisms using technology and analytics.
initial situation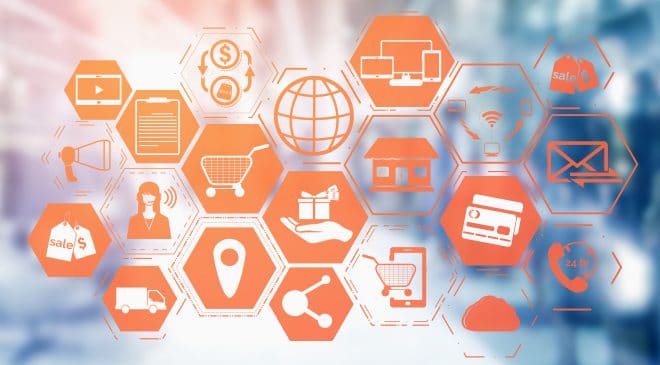 Digitalization and the latest technologies are bringing changes and challenges to the retail sector. Both suppliers and customers' needs are influenced by e-commerce, for example. On the one hand, customers want to experience the products in stationary retail and receive personal advice. On the other hand, flexibility in terms of time, place and price is important to them. Research on online sales channels and processes, advanced in-store shopping or digital technology perspectives are not sufficient for meeting customer needs as well as securing retail.
Junior Researcher Program of the August-Wilhelm Scheer Institute:
The August Wilhelm Scheer Institute offers individual research projects for PhD students. Participants in the doctoral program receive full-time employment contracts for a period of three years. As participants, the junior researchers work on the following omni-channel retail topics:
Recommender systems for a networked customer journey. The use of recommender systems on an omni-channel approach will be investigated as well as the application to the digital sales process. The research deals with customer touchpoints along the customer journey and how they can lead to a successful conversion. The program includes a stay abroad in Eindhoven and Dublin.
Using Mixed Reality for an enhanced product experience. Application examples will explore mixed reality technologies that lead to an enhanced customer experience. Examples include virtually enhanced product presentations or the ability to configure and customize product attributes using Mixed Reality. The PhD program includes collaboration with Scheer GmbH and Dublin City University.