We have digitally qualified
We are researching innovative technologies in around
Our mission - we put research on the road
As a digitalization institute, we are independent, private and always focus on the business applicability of our research output. Our focus is on the digital transformation of companies into Super Smart Enterprises. In our research, consulting and digitalization  projects, we always focus on a partnership-based co-innovation approach. Our multidisciplinary and international team adds to the core competence AI not only innovative technologies, services and industry-wide vision, but also a large portion of entrepreneurial spirit. In this way, high-tech research quickly becomes a market-relevant result for Super Smart Products, Super Smart Processes and Super Smart People.
We transform. You perfom.
We are passionate about the latest technologies and innovative business models. So we already know today the digital trends of tomorrow. Driven by curiosity, creativity and the will to shape things, we transform companies in the digital age! Digital performance is guaranteed for our partners – today, tomorrow and in the future. Our top priority is application and customer orientation, because we aim to create custom-fit solutions for customers and partners.
Shaping the future.
Awakening entrepreneurial spirit.
The entrepreneurial spirit is part of our DNA thanks to our founder August-Wilhelm Scheer. We translate our theoretical knowledge into digital products and transfer them into start-ups or turn your employees into real intrapreneurs. You want to found a company? We have the reasons!
Perform digitally.
Digitalization is more than New Work and digital technologies. With our co-innovation approach, we address existing business challenges in the context of digital transformation. You get digital transparency through a strong and long-term sparring partner. Uncertainty becomes clarity!
What our partners say
"For more than five years, we have been working together with the August-Wilhelm Scheer Institute on various projects and have already implemented the first concepts in terms of digital twins. We are always on the lookout for further tasks – where can the new technology help us, where can it support us. So of course we're very happy that we really have a partner on the ground, with short paths, who can really support us. That's a good thing."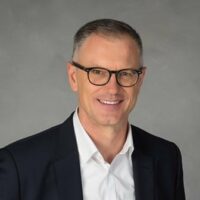 Stefan Kunz
Managing Director of Entsorgungsverband Saar (EVS)
"We cooperate with the August-Wilhelm Scheer Institute because the combinations of research and direct application are the solution to the challenges of the future."
Achim Schmidt
Head of R&D & Digitalization
thyssenkrupp Automotive Body Solutions
"We have already been working successfully with the August-Wilhelm Scheer Institute for several years – whether on the topic of digital transformation, sustainability or digital event management and e-learning. The experts bring an enormous amount of experience in the most diverse areas of digitalization and know how to tailor the training formats to our participants."
Claudia Wagner

Project Manager at Bitkom Academy
Timing - on the effective use of time
Scientist, company founder, political advisor and musician – our founder and CEO Prof. Dr. Dr. h.c. mult. August-Wilhelm Scheer in one person. His new book Timing – on the effective use of time is about his experiences and recommendations from the past years, combined with a clear view of the future.
You have questions? We have answers!