A real-time warning system that responds to physically damaging loads for construction workers and craftsmen.
Workwear with ultra-light sensors and intelligent real-time networking.
Individual recommendation for action and derivation of a personal daily plan for the operational organization.
In a nutshell
What?
The "BauPrevent" funding project aims to develop a practical system for craftsmen and construction workers that measures and evaluates physical stress in real time. In this way, the person can be warned immediately in the event of incorrect posture and also receives recommendations for action for the physically correct execution or suggestions for compensatory exercises to protect the body in the long term. Based on this data, a work plan is also derived to counteract long-term and one-sided stress.
How?
The workwear is equipped with flexible and lightweight sensors. The sensors, which are close to the body, measure the person's movements in real time and transmit the data to an intelligent assistance system. The technology then communicates with a smartwatch or smartglasses. In this way, the person receives the warning and the recommendation for action and can react immediately.
Initial situation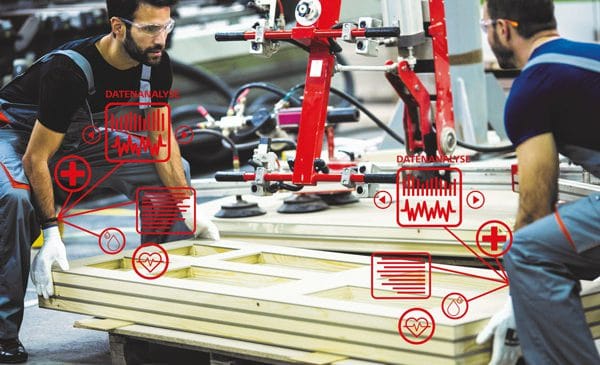 Employees in the skilled trades and construction workers are disproportionately exposed to physical stress and hazards. Sickness levels and accident rates are correspondingly high, culminating in workers having to leave the workforce at a relatively early age. The resulting human and economic damage is enormous.
The reason for this: The connections between daily work and upcoming health problems are not reflected in order to achieve the common goal: "Staying healthy".
Sick days per person in the construction industry
19,3
Sick days per person in construction and transport equipment management
28,4
The August-Wilhelm Scheer Institute develops the essential recommendation components:
Recommendation components. The concrete benefits of this intelligent system, are 3 different derivations from the readings of the sensors close to the body.
Live Alerts – Real-time warning, in case of incorrect load.
Health Tutorial – balancing exercises developed and classified with the help of a rehab clinic.
Workflow Plan – Work plan that combines upcoming work in a way that minimizes health stress. The plan adjusts live and iteratively. When sensor readings strike one person, the work plan is adjusted for the entire workforce.
Construction Assistance System. We provide machine-learning support to improve and downsize sensors to enable real-world deployment.
Algorithmics. We co-lead the development of a useful data basis on which an algorithm for load estimation can be based.
press releases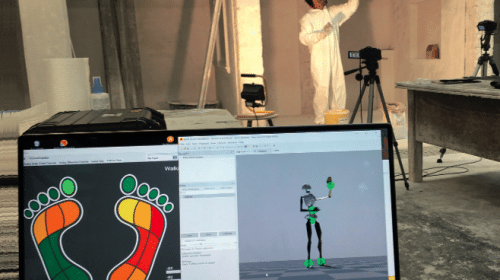 The article "Artificial Intelligence in Construction – System Measures Stress" discusses the scientific project BauPrevent, which aims to minimize the risk of injuries on construction sites.
Branchenmagazin EVB BauPunkt aktiv, 01. Oktober 2020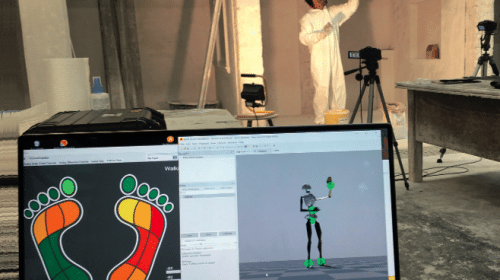 The article "Artificial intelligence relieves the burden on craftsmen" presents the BauPrevent research project and shows how artificial intelligence can protect the health of employees and improve processes in craftsmen's businesses.
Deutsche Handwerkszeitung, 02. Juli 2020